Annual Waterways Clean-Up
Annual Waterways Clean-Up
Friday, July 15, 2022 (9:00 AM - 2:00 PM) (EDT)
Description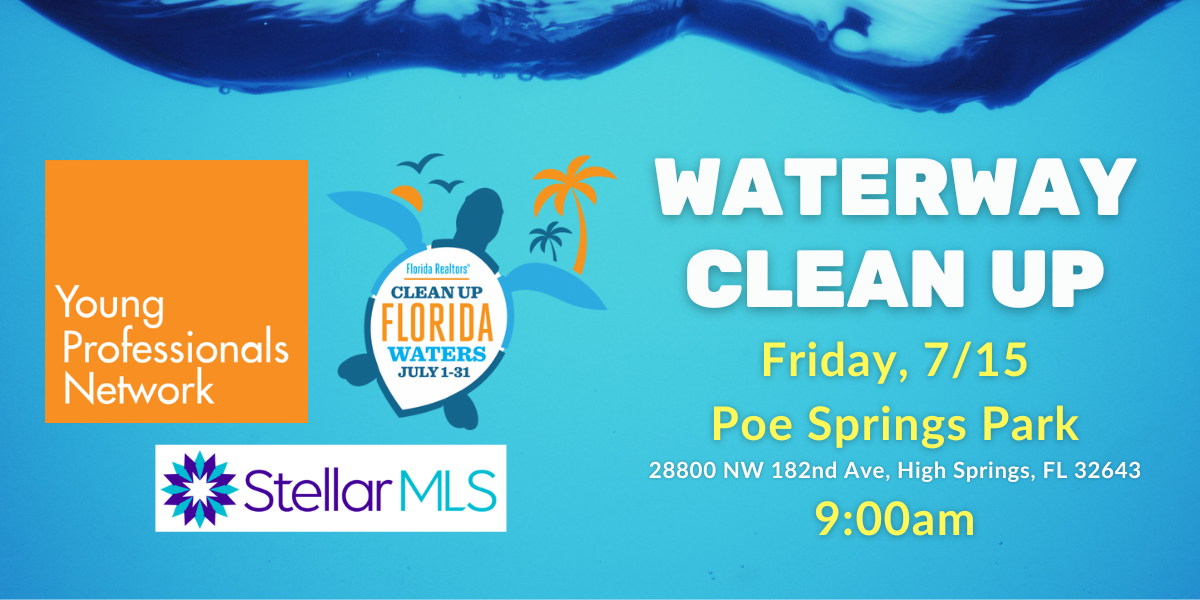 Join GACAR-YPN and Stellar MLS on Friday, July 15th at Poe Springs as we combine our efforts with thousands of Realtors across the state to help keep our waterways clean and safe for all! Volunteers will meet at Poe Springs at 9am to kayak and clean up trash along the waterway. Gloves, trash bags, and waters will be provided. Volunteers are encouraged to wear sunscreen, stay hydrated, and dress appropriately for warm weather conditions.
In case of inclement weather, an alternate date of Friday, July 22nd at the same place and time has been chosen. To ensure enough kayaks and supplies are available, please make sure to register byThursday, July 7th at 5:00pm.
Questions? Contact YPN-Staff Liaison SJ Ferris at sferris@gacar.com.
Event Contact
Sarah Jane Ferris
Friday, July 15, 2022 (9:00 AM - 2:00 PM) (EDT)